Come and Join Us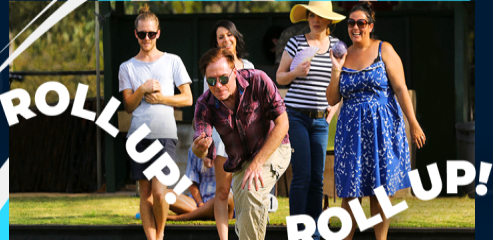 Young, old, beginner or just a little rusty, come back to a great sport and join in the fun at your local lawn green bowls club.
For further information email us at the contact page above, phone our Hon. Secretary - Mike Bishop on 01373 463150 or President - Mike Geake on 01373 461298 or just come along on a Monday evening at 6 pm for an informal chat and an introductory lesson. All you need to bring is a pair of flat soled shoes.
There is a bar and catering facilities on site.
We look forward to seeing you at our Club. We are located adjacent to the Mary Bailey Playing Field and next to Frome Selwood Tennis Club. The entrance is off Tickleberry Lane (the footpath between Butts Hill and Park Road).
Questions and Answers
At what age can I play? - It is probably not until someone is in their teens that they can fully participate with (and even outperform) more seasoned bowlers. Older bowlers have carried on enjoying the sport well into their eighties and even nineties.
Who can play? - Bowling is an ideal sport for both sexes and can be played in either male, female or mixed teams.
What equipment do I need to start bowling? - You will only need flat soled shoes (to protect the playing surface). We have a small selection of bowls for beginners to share.
Will I have to compete in matches and competitions? - Only if you want to. Most members partake in team matches and competitions, whilst others only play in friendly games against other clubs or in other social events.
Is bowling seasonal? - Yes, usually between April and September. However, the Club operates year round in its social activities.
Is instruction/coaching free. - Absolutely.
What opportunities are available? - Bowlers can represent the Club in matches and competitions around the country. Opportunities also exist to represent your County nationally in matches and competitions and represent your Country internationally.